Top 20 Best Places To Visit in Mumbai
Mumbai is one of the metropolitan cities in India with a large number of people who live and visit the place often. If you are planning to visit Mumbai and don't have an itinerary yet, this article is for you. It is a list of top 20 places that you can visit in Mumbai to feel the charm of this enormous city.
Let's check it out! Top 20 Best Places To Visit in Mumbai
1. Colaba Causeway Market
If you love street shopping, Colaba causeway market is your heaven. Right from cheap clothes to fashionable boutiques, you will get it all in this market. Of course, it is also an area with some fantastic buildings from the British era and finger licking food delicacies. Everything that you want will be available here.
2. Gateway of India
One of the major landmark and a must-see place in Mumbai is the Gateway of India. It was built in the early 20th century in order to commemorate the visit of Queen Mary and King George V to Mumbai. The Gateway of India overlooks the harbor area that has a border by the Arabian Sea, and it is located in the Colaba district.
3. Elephanta Caves
There is much archaic art associated with the cult of Lord Shiva across India, and the rock-cut structures on the island of Gharapuri are one of the oldest and perfect examples. This island is within 10km radius from the Gateway of India. There are main significant sculptures of Shiva on this island, with three-headed Shiva sculpture called 'Maheshmurti' being the main attraction, 'Shiva Nataraja' and 'Ardhanarishwara' are also worth seeing. Apart from architectural significance, the island is known for its pristine and serene nature.
4. Haji Ali
Haji Ali Dargah is an essential religious site in Mumbai and is definitely a place that you must visit charm yourself with its grandeur. It is spread out across an area of 4500 meters and is located in the middle of the sea. It gets submerged into the water during high tides. It is a beautiful structure with marble pillars.
5. Film City
Film City is located in Goregaon and is also in close proximity to Sanjay Gandhi National Park. It is one of the most popular places to visit in Mumbai. It is spread across 520 acres of land and is like a dreamland. It is also known as Dadasaheb Phalke Chitranagari. The place is so vast that as many as 1000 sets can be put together at the same time. It is worth your visit when you are in Mumbai.
6. Dharavi Slum
Dharavi is one of the biggest slums in India, but you must mentally prepare yourself before visiting it. It has narrow lanes, dirty vicinity, children playing barefoot, congested houses, and other heartbreaking things that will make you question a lot of your beliefs. So, visit this place if you are open about such things, but it would be a new experience altogether.
7. Mahalaxmi Dhobi Ghat
It is a 140 years old Dhobi Ghat, and a visit to this place will make you travel back in those days when there were no washing machines. Travelers love to see this human-powered washing machine area. The best view of people beating the dirt out of clothes in this dhobi ghat can be seen from the bridge across railways tracks next to Mahalaxmi Railway Station.
8. Prince Wales Museum
Built in the early 20th century, Prince of Wales Museum is more than just a collection of ancient artworks, sculptures and artifacts since this place also plays host for many exhibitions and lectures on several topics. The museum is quite vast and has separate sections for Natural History, Archeology, and Art. There are also different sections to showcase European oil paintings and Indian arms, armor, and weapons.
9. Marine Drive
Situated at the foot of Malabar hills, this place is called as Sonapur by the local, but is known to the rest as the famous Marine Drive. This promenade is a 3km stretch connecting Nariman Point to Babulnath. When street lights light up at night, the stretch appears like a nicely arranged string of pearls from a bird's eye view. Hence, it is also referred to as 'Queen's necklace.' Many people come here in the evening to take a walk and enjoy the view.
10. Siddhivinayaka Temple
Siddhivinayaka temple is a beautiful temple that is a must-visit in Mumbai. People from across geographies come and visit this place. It is known to have as many as 20,000 visitors per day. They have a special puja on Tuesdays, so you can plan it in a way that you get to see this special puja.
11. Chor Bazaar
Chor Bazaar is another old market in Mumbai which can be translated to 'Thieves Market.' The history of this market dates back to 150 years, which was the place where you could find stolen goods (just as the name suggests). It is a paradise for shopaholics because you can find products at throwaway prices here.
12. Essel World
Essel World is a fantastic amusement, and it is also one of the first ones that came into existence in India. It is situated in Gorai Island and is known for its colossal infrastructure as well as many exciting wet and dry rides.
13. Kanheri Caves
The Kanheri caves are inside the Sanjay Gandhi National Park in Borivali, and it is also known as the 'lungs of Mumbai.' If you are in Mumbai for a vacation, this is a place to visit because of its exotic greenery and fresh air. It is a pleasant escape from the city and does not even require too much traveling to get there.
14. Sanjay Gandhi National Park
It is also known as SGNP and is known for being a forest reserve in the middle of a metropolitan city. It is a great place to go and relax if you want to take a break from the hustle-bustle of a port since the park is enormous, spread across an area of 104 sq km and is within the metropolitan boundaries of Mumbai. The park also has trekking trails, Ashok Van and Gaumukh being the famous ones.
15. Mount Mary Church
Mount Mary Church was built in the year 1640 and then was rebuilt in the year 1761. It is located on the top of the 'Sundarban Bandra' hill which gives is a scenic view. This Church also holds a great religious significance.
16. Rajabai Clock Tower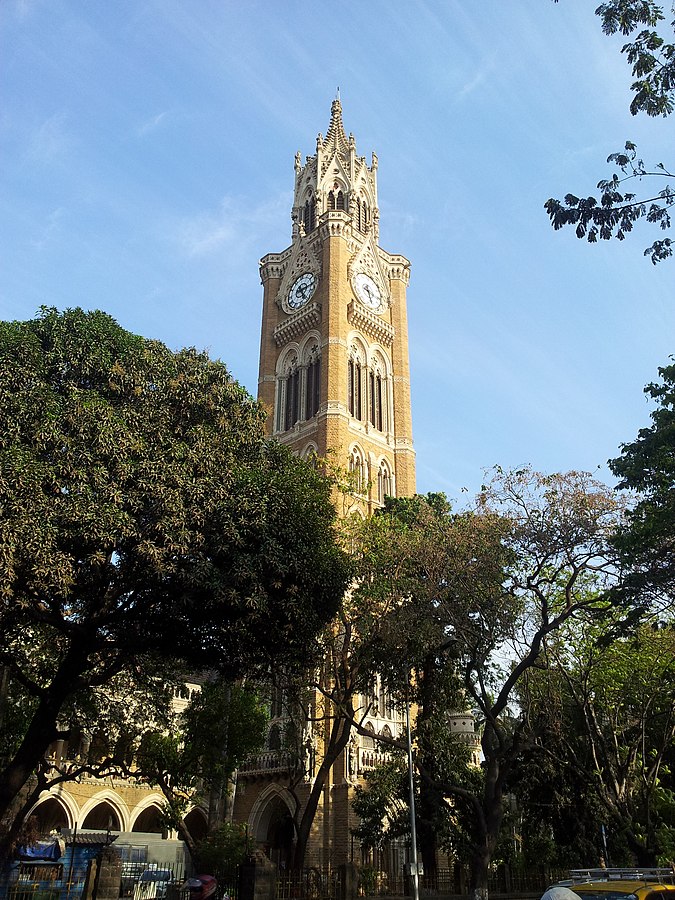 This clock is modeled on the famous Big Ben of London and plays melodic tunes at regular intervals. Apart from this, there are many exciting features and embellishments on this clock tower which has made it a significant tourist spot in Mumbai. It is situated in Mumbai University Fort Campus, which is next to the High Court
17. Veermata Jijabai Udyan
The Veermata Jijabai Udyan was known as 'Victoria Gardens' or 'Rani Bagh' in early times. It is located in Byculla, which is the heart of the city of Mumbai. It is considered to be one of the oldest zoos that were founded in India. Within this garden, there is another attraction which is known as Bhau Daji Lad Museum. This museum was set up to promote interests in industrial as well as the agricultural sector. The garden is a huge one which is spread across 48 acres, and it also has a colossal statue of an elephant which is known to have been found in Elephanta Caves. It is a place worth your visit when you are in Mumbai.
18. Banganga Tank
Banganga tank is associated with the Walkeshwar temple in Malabar hills and is considered sacred since it is seen as the subsidiary of Holy Ganga river. Further, the water of this tank is said to have healing powers as well, owing to which many people visit here to take a dip in the pool.
19. Victoria Terminus
The Victoria Terminus which is also known as CST or Chhatrapati Shivaji Terminus is a building with Victorian & Gothic style architecture and is located in the heart of the city of Mumbai. It was also declared a Heritage site by UNESCO in the year 2004. So, if you are in Mumbai, you ought to go to the Victoria Terminus.
20. Juhu Beach
Situated in Vile Parle, Juhu beach is one of the most famous and most visited beaches in Mumbai. The crowd gathers mostly during the evening to enjoy the sunset and later experience the local street cuisine like Bhel Puri, Vada Pav, and Pav Bhaji. So, visit this place to get a local feel during your vacations.
Final Words
This is a comprehensive list of places that you can visit when you are in Mumbai. Of course, there are many more things to do in this large metropolitan city, but if you are on a short trip and want to get the most out of your days, you can pick up some places from this list that suits your interest. You will have a great time in this city!
So, when are you exploring Mumbai?